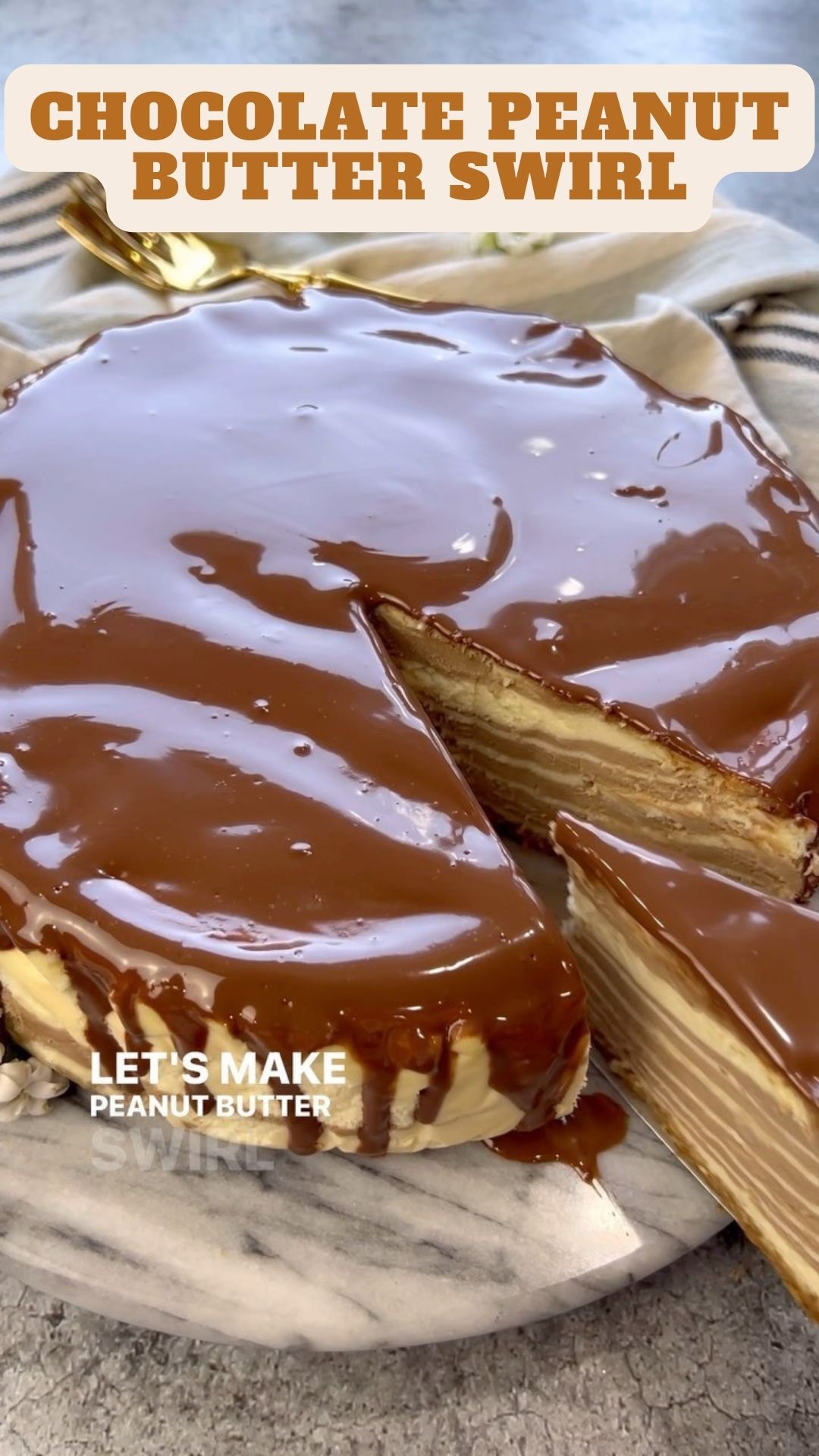 This Chocolate Peanut Butter Swirl Cheesecake is absolutely amazing! It's not only a feast for your taste buds but also a delight for the eyes with those beautiful swirls. Imagine the perfect blend of classic vanilla cheesecake and rich chocolate peanut butter flavor in every bite. And guess what? The magic shell on top hardens almost instantly, adding an extra layer of deliciousness!
Chocolate Peanut Butter Swirl
Ingredients
Crust:
4

oz

graham crackers

3

tbsp

butter

melted
Batter:
40

oz

cream cheese

softened

1

cup

sugar

1/2

cup

heavy cream

1

tsp

vanilla

5

large eggs

at room temperature

1/2

cup

peanut butter

4

oz

dark chocolate

melted
Magic Shell:
4

oz

dark chocolate

melted

1

tsp

coconut oil
Instructions
Crush the graham crackers and mix them with melted butter. Press the mixture onto parchment paper to shape the crust. Bake at 350°F for 5 minutes and let it cool.

Beat softened cream cheese with sugar and vanilla until smooth. Add eggs and heavy cream, beating for 1-2 minutes until well mixed. Be careful not to overbeat the eggs to prevent cracking.

Split the batter in two. Mix one half with peanut butter and melted chocolate.

Pour the batters alternately, creating a swirl pattern as shown in the video. Use a spoon to help spread the mixture.

Wrap the cheesecake in aluminum foil to prevent water from getting inside the springform and making the crust soggy.

Bake in a water bath at 350°F for about an hour and a half; the center should be slightly jiggly.

Let it cool at room temperature, then transfer it to the fridge for at least 5 hours or overnight.

Once completely cooled, melt chocolate with coconut oil. Pour it over the cheesecake, allowing it to drip over the edges for a stunning effect. Now, indulge in the deliciousness of your homemade Chocolate Peanut Butter Swirl Cheesecake!