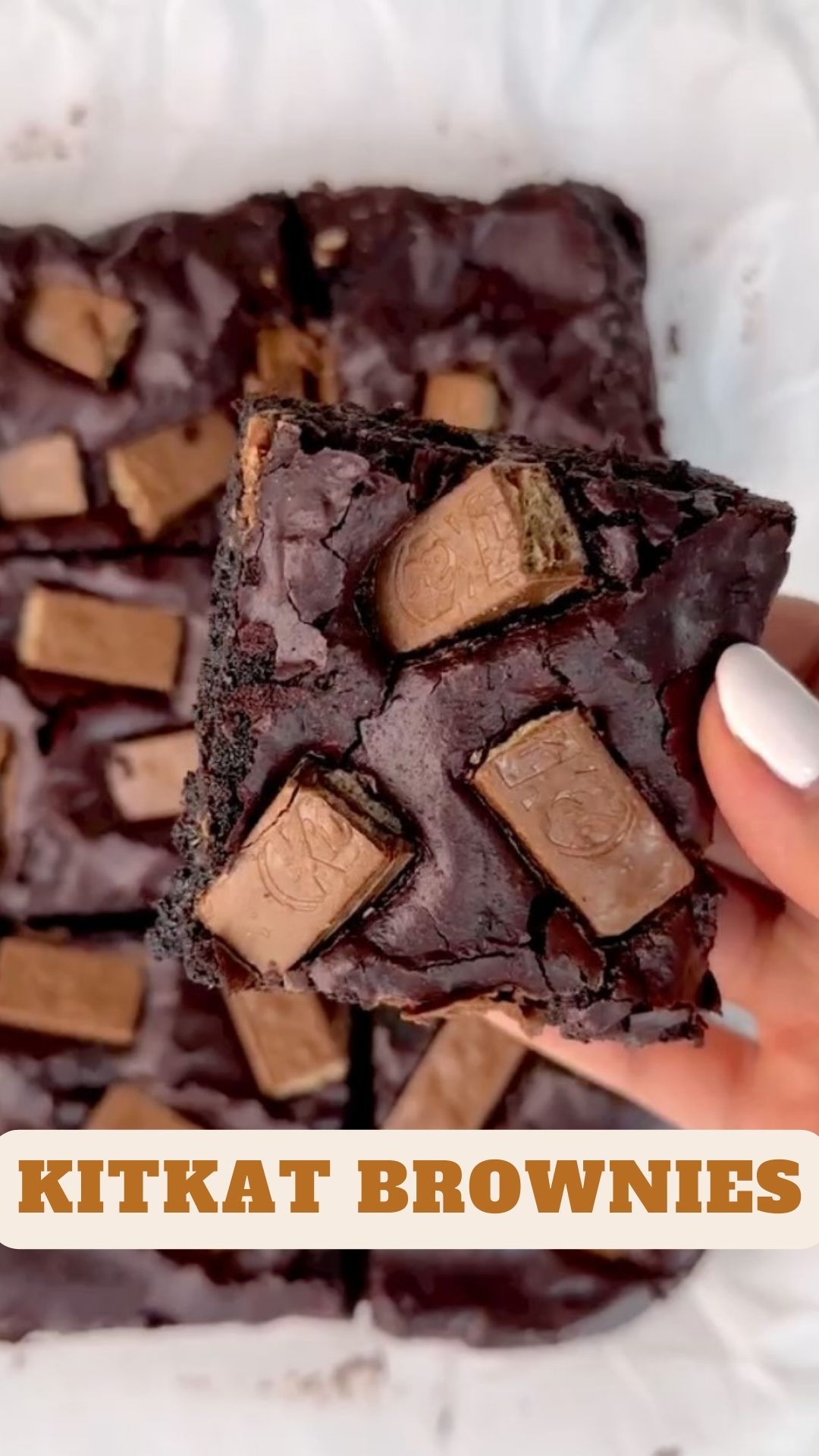 Indulge your chocolate cravings with these delightful KitKat Brownies! These brownies take the classic treat to a whole new level by adding chunks of everyone's favorite candy bars into each gooey bite. The combination of the rich brownie texture and the satisfying crunch of KitKats makes these treats absolutely heavenly. Plus, they're a breeze to whip up and are sure to bring smiles to any chocolate lover's face.
KitKat Brownies
Ingredients
1 1/2

cups

sugar

3/4

cup

all-purpose flour

2/3

cup

unsweetened cocoa powder

1/2

cup

powdered sugar

3/4

teaspoon

sea salt

1/2

cup

vegetable oil

2

tablespoons

milk

1/2

teaspoon

vanilla extract

KitKat bars

as many as you like, roughly chopped
Instructions
Preheat the oven to 325°F. Grease and line a square 8×8-inch baking pan with parchment paper, letting it hang over the edges for easy removal.

In a mixing bowl, whisk together sugar, flour, cocoa powder, powdered sugar, and sea salt until well combined.

Add eggs, vegetable oil, milk, and vanilla extract to the dry ingredients. Mix until a smooth batter forms.

Gently fold in the chopped KitKat bars, saving some to sprinkle on top before baking.

Pour the batter into the prepared pan, spreading it evenly. Sprinkle the remaining KitKat pieces on top. Bake for 40-48 minutes, or until a toothpick comes out with a few moist crumbs. Be cautious not to overbake; you want the brownies to stay fudgy.

Once baked, let the brownies cool in the pan for about 15-20 minutes. Then, using the overhanging parchment paper, lift the brownies out and place them on a wire rack to cool completely. Cut into squares and serve.

These KitKat Brownies are best enjoyed fresh but can be stored in an airtight container at room temperature for up to 3-4 days. Get ready to savor the perfect blend of chocolatey goodness and crispy KitKat joy!