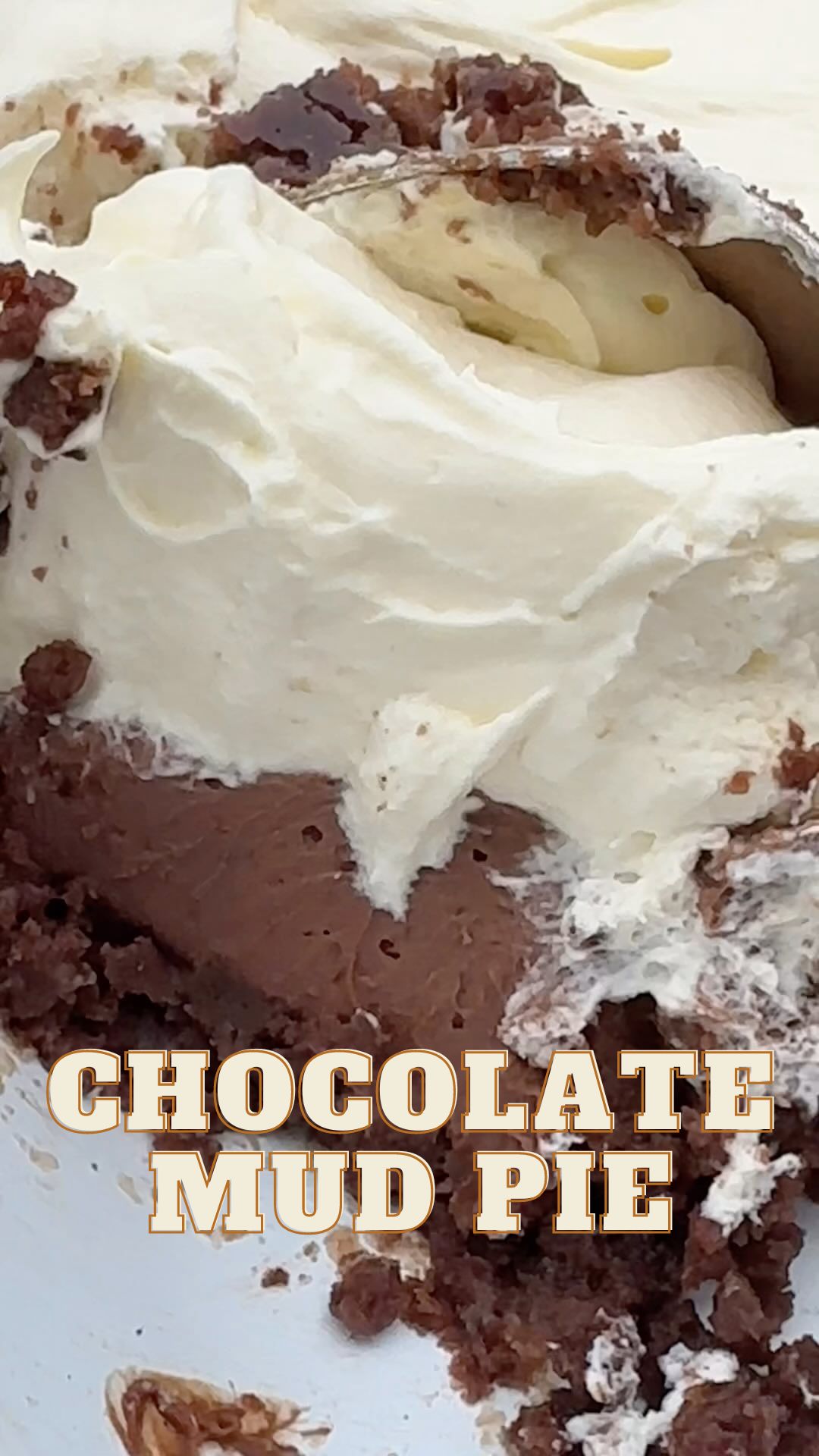 Crushed bourbon biscuits form a fantastic foundation for a delightful dessert. What makes this chocolate mud pie even better is its flexibility – you can create it in a round pie dish, a deep bowl, or even a rectangular dish. Perfect for gatherings, this dessert can be casually placed on the table and served generously with a big spoon. And the best part? It's super easy to make but bursting with flavor. And oh, don't be shy with the salt – it really enhances the taste!
Chocolate Mud Pie
Ingredients
9

ounces

about 2 1/2 cups bourbon biscuits

1/2

cup

unsalted butter

melted
For the Filling:
6

ounces

dark chocolate

broken into pieces

A pinch of flaky sea salt

3/4

cup

whole milk

3/4

cup

heavy cream

1/4

cup

caster sugar

4

egg yolks
To Serve:
1 3/4

cups

heavy cream

softly whipped with a pinch of salt and 2 tablespoons icing sugar

Grated dark chocolate
Instructions
Crush the bourbon biscuits until they look like breadcrumbs. Mix them with melted butter until it's all nicely combined. Press this mixture into the base and along the sides of a pie dish (I used a 10-inch/25cm dish). Pop it into the fridge to chill while you prepare the filling.

Place the chocolate and salt in a heatproof bowl. In a saucepan, warm up the milk, cream, and sugar until it's steaming. Whisk the egg yolks to loosen them up, then pour the warm cream mixture over the yolks and whisk it all together. Pour this back into the pan and stir it frequently over medium-low heat until it thickens and coats the back of a spoon.

Take it off the heat and pour this lovely mixture over the chocolate and salt, whisking until the chocolate melts. Pour this over the biscuit base and let it chill for about four hours, or until it's completely cool and set.

When you're ready to serve, spoon the softly whipped cream over the top, and if you fancy, grate some chocolate over it. Enjoy your delicious homemade mud pie!